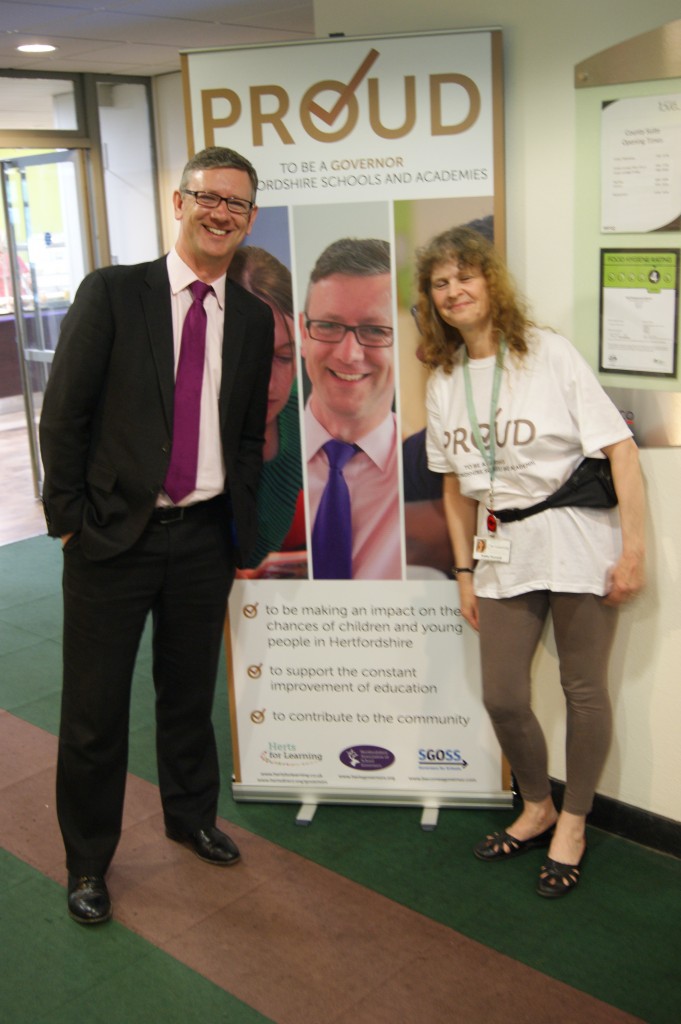 Governor Recruitment Roadshow Comes to County Hall
Schools and Academies from across Hertfordshire were rallied with the support of the Hertfordshire Association of School Governors (HASG) and Herts for Learning, to recruit people for their governing bodies.  They held a Governor Recruitment Event last Tuesday, a close event for the staff at County Hall in Hertford, and there are other events planned for the Apsley site and Farnham House, Stevenage which will take place later in June.
If you are interested in finding out more about becoming a school or academy governor, email kathy.dunnett@nullhertsforlearning.co.uk or alternatively check out the website at www.hertsdirect.org/governors.
Mike Scandrett, Chair of HASG      chair@nullhertsgovernors.org.