October 2014 Forum
The Hertfordshire's Association of School Governors Forum in October was in two parts led by:
 Alison Mann, Operational Manager for Children's Speech, Language and Therapy (SLT) and Christine Comras, Clinical lead for Autistic Spectrum Disorder (ASD) and Projects.
Jenny Coles, Director of Children's Services.
Alison Mann & Christine Comras
Alison & Christine presented on the subject of "Narrowing the Gap: Improving Children's Speech, Language and Communication".  Some key points they made included:
Current expectations are to ensure good teaching of literacy early on to reduce dependency on additional intervention and support,
The impacts of poor communication skills including exam results, behaviour, mental health, employability and disadvantage (and lifetime costs arising from these),
Focussing on inclusive practices,
Principles, solutions & training that will allow schools to make a difference.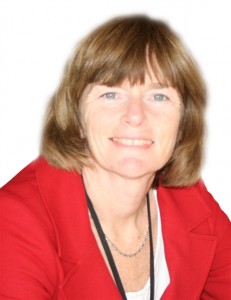 Jenny Coles
Jenny presented the "Governors' Briefing" to bring us up to date on Hertfordshire Education issues.  Some key points she made were:
The Vision of children's services being "Giving every child in Hertfordshire the chance to thrive…

In their family,
In their school,
In their community."

At the end of August, over 82% of schools in Hertfordshire received good or outstanding results from Ofsted, this up from just over 77% last September,
Reaffirming the contribution made by Governors & the core functions of governing bodies,
LA support available for schools.
Download documents