Outstanding Governors 2017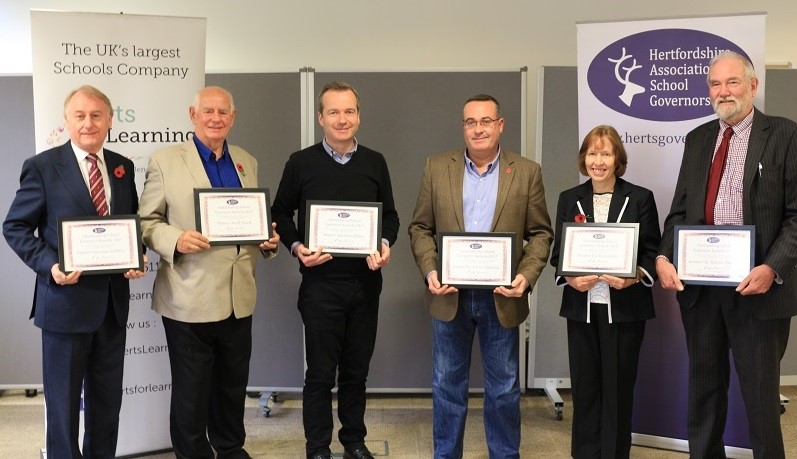 The HASG are proud to reveal the Winners of this Year's Awards which were presented at the Hertfordshire Governors Annual conference on Saturday 11th November at Robertson House Stevenage.
This year the judging panel agreed to seven finalists, one more than originally expected.  The winners are:
Geoff Strack – St Nicholas CofE School, Elstree
Jonathan Ellam – The Thomas Alleyne Academy , Stevenage
The Runners-Up are:
Ros Jacklin – Lime Walk Primary School, Hemel Hempstead
Gary Griffiths – Hertfordshire and Essex High School, Bishops Stortford
John Carpenter – St Nicholas School, Stevenage.
Rodney Tucker – The Astley Cooper School , Hemel Hempstead
Andrew Gunning – St Paul's CofE Primary & Nursery School, Hunton Bridge.
Unfortunately John Carpenter could not attend the ceremony and his certificate was collected by a fellow governor from the school.
The Winners' schools receive a prize of £1,000 and each of the Runners-Up schools a prize of £250.
You can read their nominations statements in the following document: